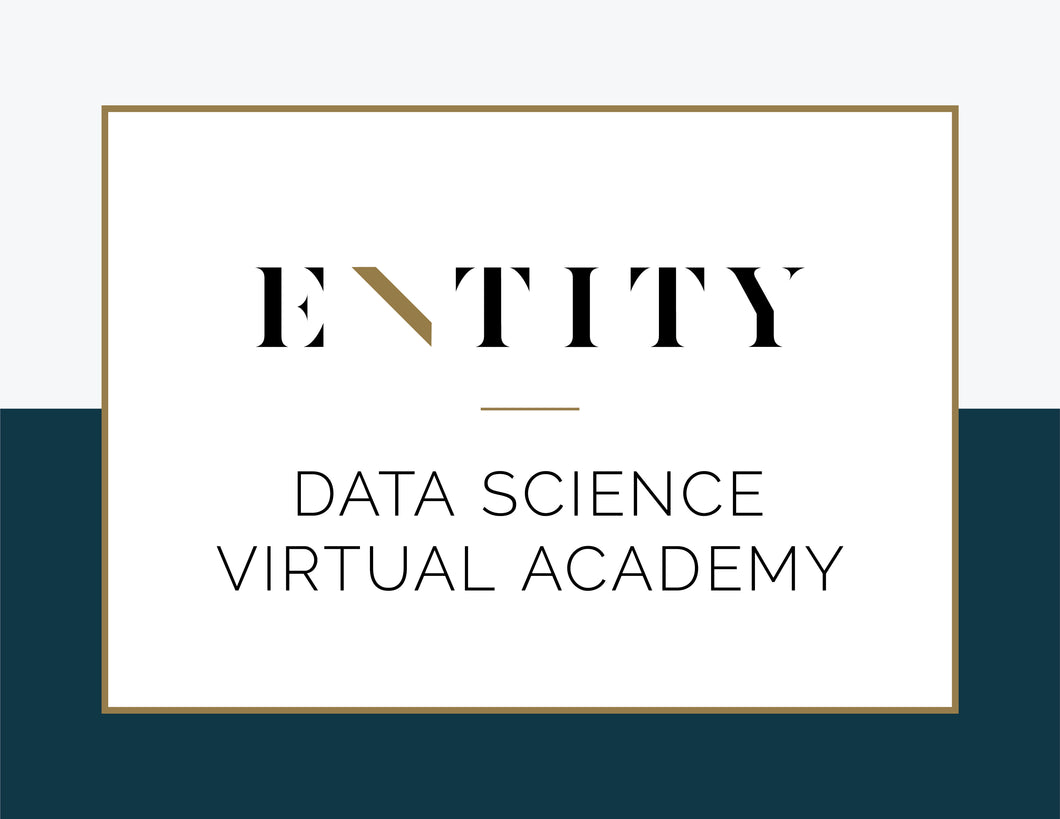 ENTITY Data Science Virtual Academy Registration Fee
Regular price $150.00 Sale
Ready to secure your spot for the Data Science Virtual Academy? This registration fee will cover the full cost of ENTITY soft skills and mentorship services when you enroll (limited time offer only):
Data Science curriculum, instruction, and hard skills mentorship provided by Southern Careers Institute: $13,300
Soft skills, mentorship, and career placement services provided by ENTITY Academy: $1,700
With the $150 registration fee, you'll only have to pay the $13,300 for the hard skills training (financing options available).
This program has been carefully designed to provide high-achievers like you with more opportunities to grow because #WomenThatDo are well-rounded, hardworking, and purposeful. The Data Science Virtual Academy prepares you to join the Data Science industry from the ground up – no past experience necessary!
The 33-week program includes:
Up-to-date curriculum provided by our preferred education provider, Southern Careers Institute; this will provide you with the skills needed to land an entry-level position in the field
Soft skills workshops (i.e. growth mindset, communication, leadership)
Mentorship and connections to high-level executives from Fortune 500 corporations, small to medium-sized businesses, publications, and more
Career advice and placement services to make sure you're utilizing your skills after graduation
Register today to take the first step towards a career of the future!
For more information about these programs, visit our website here: https://www.entityacademy.com/virtual-academy-registration

*WHILE ENTITY CURATES INDIVIDUALIZED EDUCATION EXPERIENCES FOR ALL STUDENTS, WE DO NOT GUARANTEE JOB PLACEMENT.