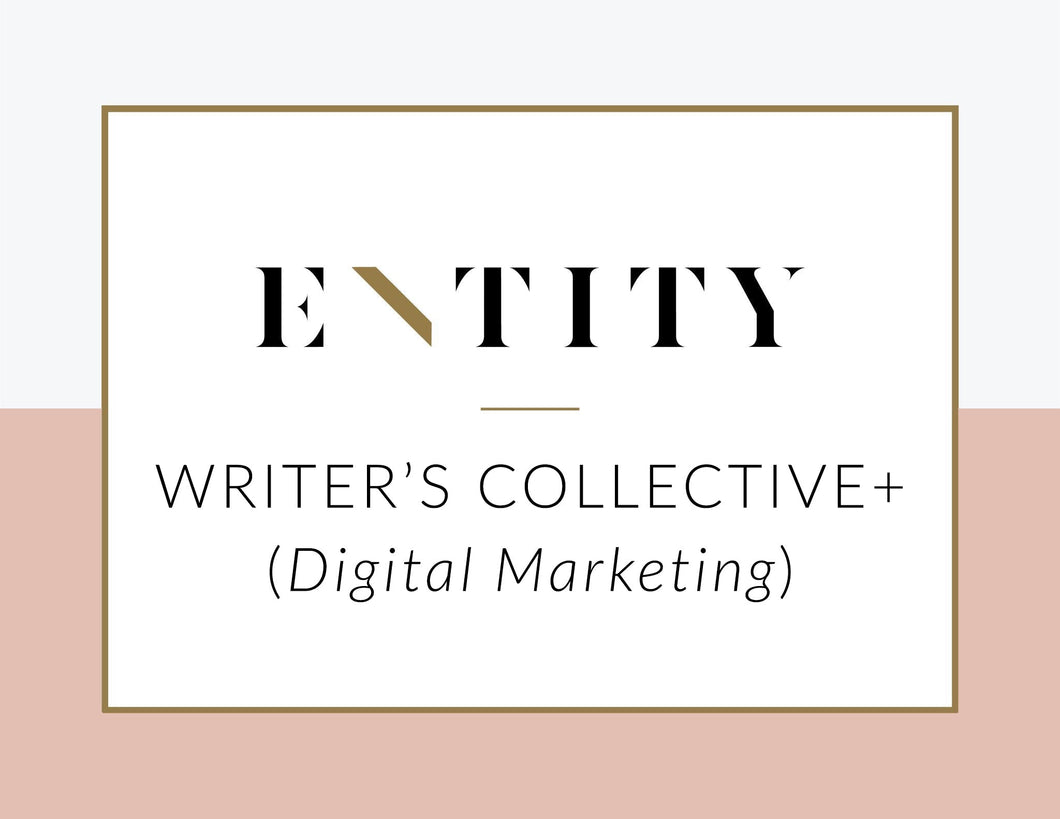 ENTITY Writer's Collective+ (Pay-in-Full)
Regular price $12,000.00 Sale
Congratulations on your acceptance to ENTITY Academy's Writer's Collective+. You're in great company.

Our program has been carefully designed to provide high-achievers like you with more opportunities to grow because #WomenThatDo are well-rounded, hardworking, and purposeful.

Get ready to launch a new career!

Note: This 20% discount is only eligible for students paying 100% of their tuition upfront.

*WHILE ENTITY CURATES INDIVIDUALIZED EDUCATION EXPERIENCES FOR ALL STUDENTS, WE DO NOT GUARANTEE JOB PLACEMENT.